People occasionally ask me how I got started digging on trails and doing the work I do. The long story starts in Detroit, in my childhood sandbox, which was huge. I've always loved to dig.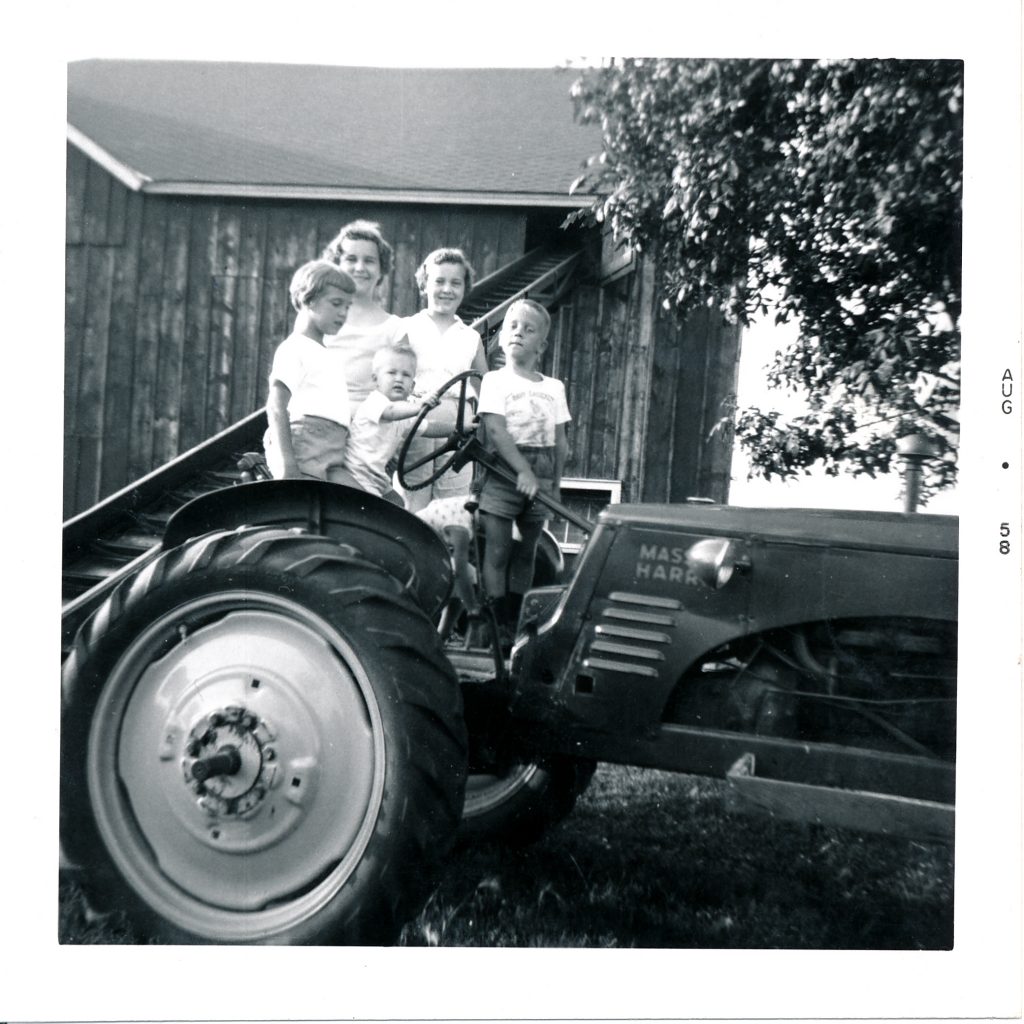 You see, I'm from a long line of farmers, once removed, and my dad, who is a landscape architect, understood that my siblings and I were going to need a place to root around. He built our sandbox extra-large, on the shady side of the house, filling it with a big dump-truck load of sand. We thought we were in heaven.
Another aspect of how I entered this line of work has to do with volunteering. My future wife Laurie and I moved to Ketchum in 1989, and I got work in construction. In our free time we enjoyed hiking and mountain biking. The trails were amazing, and we appreciated them. We wanted to help keep them up, so we started volunteering to work on them, and organizing others to do the same.
I didn't harbor plans to have "trails" become my work, but I did enjoy working on them. I read books about trail design and sought out opportunities to attend any trail seminar or workshop that I could. I was enjoying volunteering and wanted to learn more.
After several years, I found that my "trail" services were in demand. By 2007 I was working full-time on trail projects.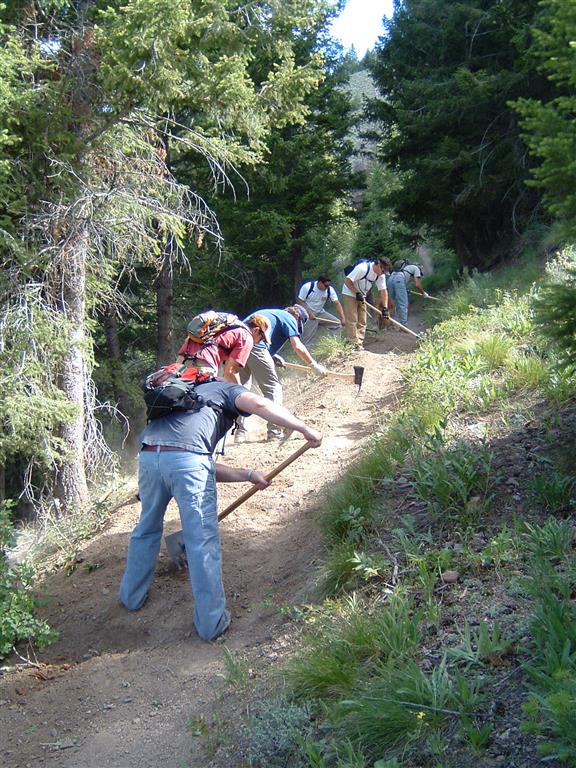 There are several ways to learn the skills needed to find work as a trail professional. Young people can dive right in by joining up with a youth conservation corps organization, like the Idaho Conservation Corps. Signing-on for such programs usually requires participants to commit to a summer's worth of multi-week stints of work that take them far afield. Typically, the work is unpaid, with a small stipend provided to those who complete a full season.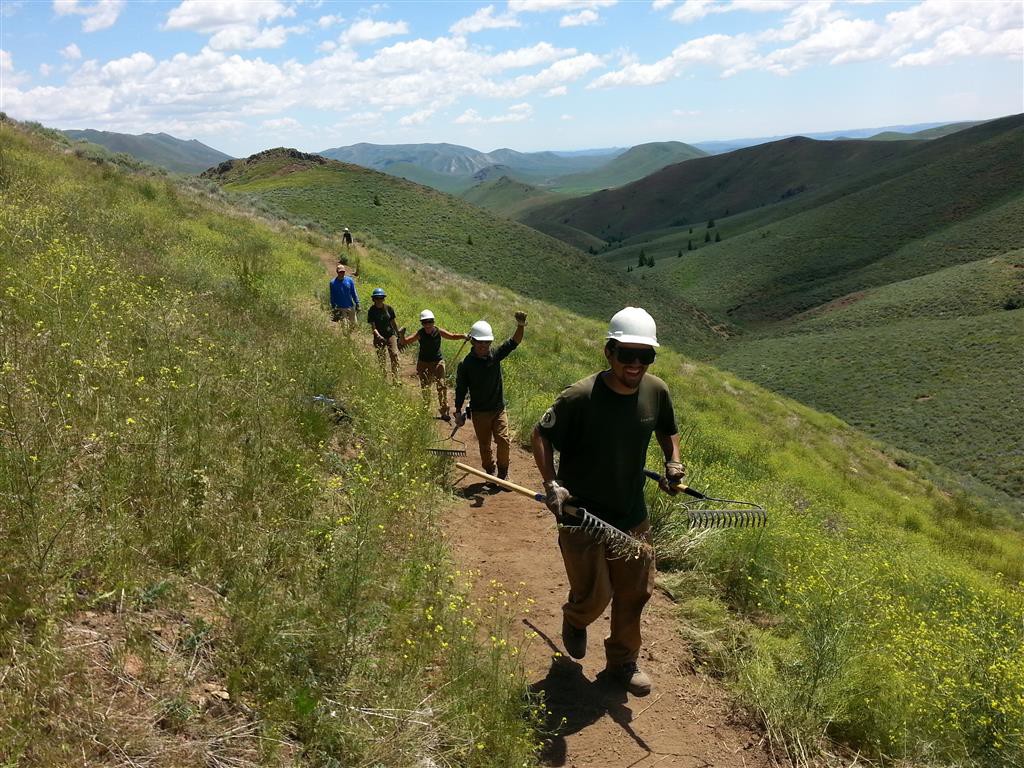 The work challenges, living on the road, and a lifestyle that has you sharing chores and sleeping in tents is not for everyone, but some people thrive in youth corps programs. If nothing else, you will quickly learn if the work is your kind of thing or not. Let's be real. It's un-paid work that will not provide you with a rocket ship ride to a management position in recreation, but it can serve as a useful starting platform into the field.
Another option, for some people, is to approach a career in trails through higher education. Schools such as the University of Idaho offer a bachelor's degrees program in Recreation, Sport and Tourism Management. Utah State has a similar program, offering a master's degree in Recreation Resource Management.
A good approach for most people is to simply feel-out the waters first. In other words, volunteer for a couple hours. The Wood River Trails Coalition hosts volunteer work sessions throughout the season. It's fun, and easy to join in, as the work events are almost always nearby, and the work is not too far in from the trailheads or access points. Check their web site's volunteer page for details about what's coming up next.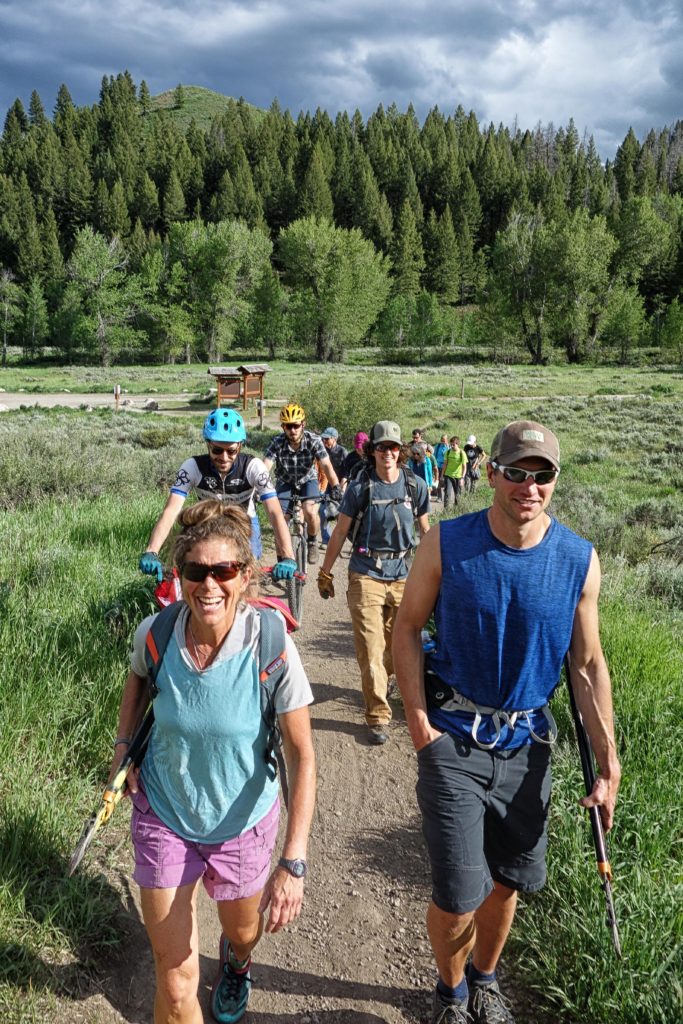 If you find that you enjoy doing volunteer trail maintenance you can take it to the next level with the WRTC's Trail Boss Program. Trail Bosses are committed volunteers who receive further training in the skills needed to lead other volunteers on approved trail work projects.
The Sawtooth Society also hosts volunteer work outings on the trails in the Sawtooth National Recreation Area. The Idaho Trails Association brings volunteers together who are looking to work on large projects throughout the state.
Good luck, whatever path you choose to travel. See you out there!