Its mid-June and our trailheads are already busy. On Saturday, a group of horseback riders drove into the Greenhorn Trailhead to find that there were still several smaller parking spaces available. They, however, were pulling horse trailers and were out of luck. This is because the area designated for the parking of horse trailers was full of vehicles that were not pulling trailers.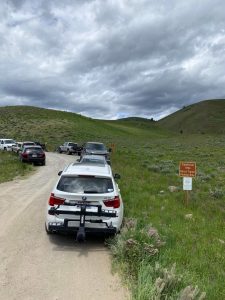 If you are driving to a trailhead, please be considerate of those who will be following you in. If the lot is full, and if roadside parking is legal on that stretch of road, you can try and park roadside. Whatever you find, if you are not pulling a trailer, do not park in areas designated for those pulling trailers. Also, when you park, do not block gates, roads, or trails, and if you can, try to leave room for the next person.
If a parking lot is full, and roadside parking is not available, please go somewhere else. Doing so may be difficult or inconvenient, but when things are really hopping, we need to try to take pressure off our most popular recreation sites. Aiming for less trafficked places or visiting popular trails during times when they see lighter use are good ways to lighten the load.
Our region's land managers are aware that they have some capacity issues at various trailheads, and they are working to improve things. The parking at the Greenhorn Trailhead was expanded in 2016 to try and better accommodate the needs of the public. Trail use has skyrocketed since then. The Ketchum Ranger District is aware that the Greenhorn parking situation needs another look, and they are working to bring about further improvements.
In another region of the forest, the KRD, and its partners, will be improving the Adams Gulch Trailhead parking area this fall. The parking lot will be expanded, and a separate horse trailer parking area will be built. A new vault toilet will also be installed.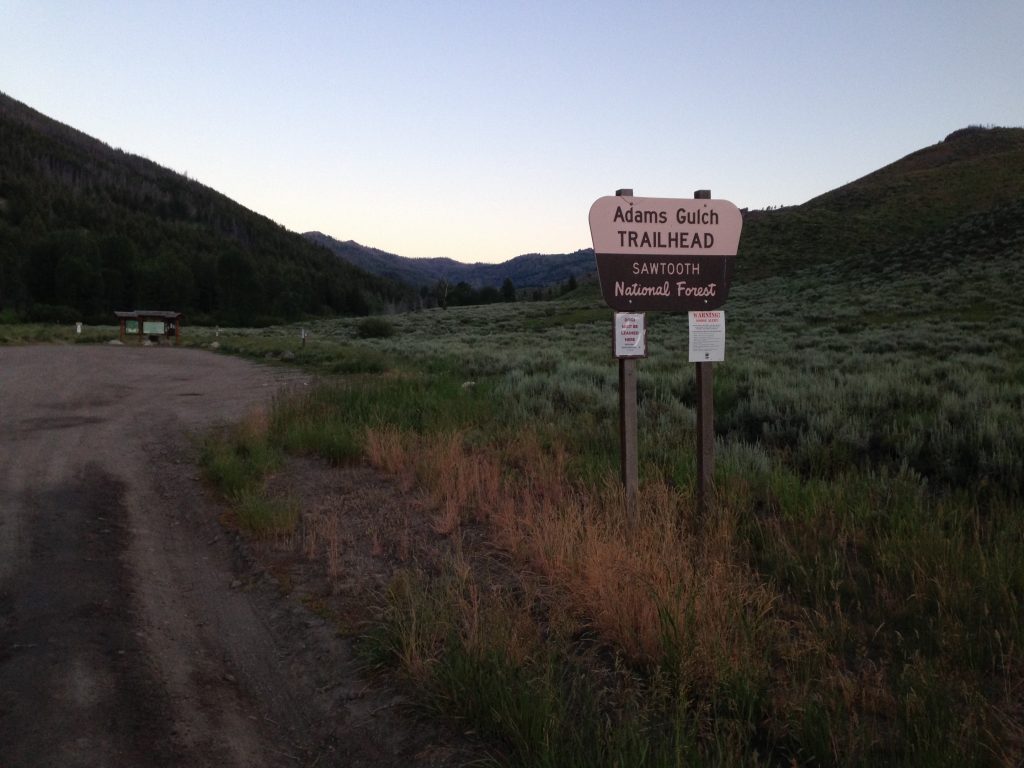 The project also has a trail component, with the bridges in the bottom of the drainage being widened and improved to better accommodate those using wheel chairs or adaptive hand-cycles.
On a related topic, with our region's increase in trail use, area neighborhoods and subdivisions are dealing with added traffic too. If possible, please avoid parking in any of the small neighborhood parking areas and subdivisions trail accesses spots found situated throughout the valley.
Instead of parking at neighborhood access points or small subdivision trailheads, strive to use our area's larger Forest Service and BLM trailheads. They are often nearby to such other, more neighborhood oriented accesses, and by using the larger facilities you will help reduce traffic through otherwise quiet neighborhoods. While parking may be tight at official area trailheads, it is better to fill them up, rather than over-burden small neighborhood accesses.