Have you ever noticed how many cut trees are laying trailside along every wooded trail in the valley?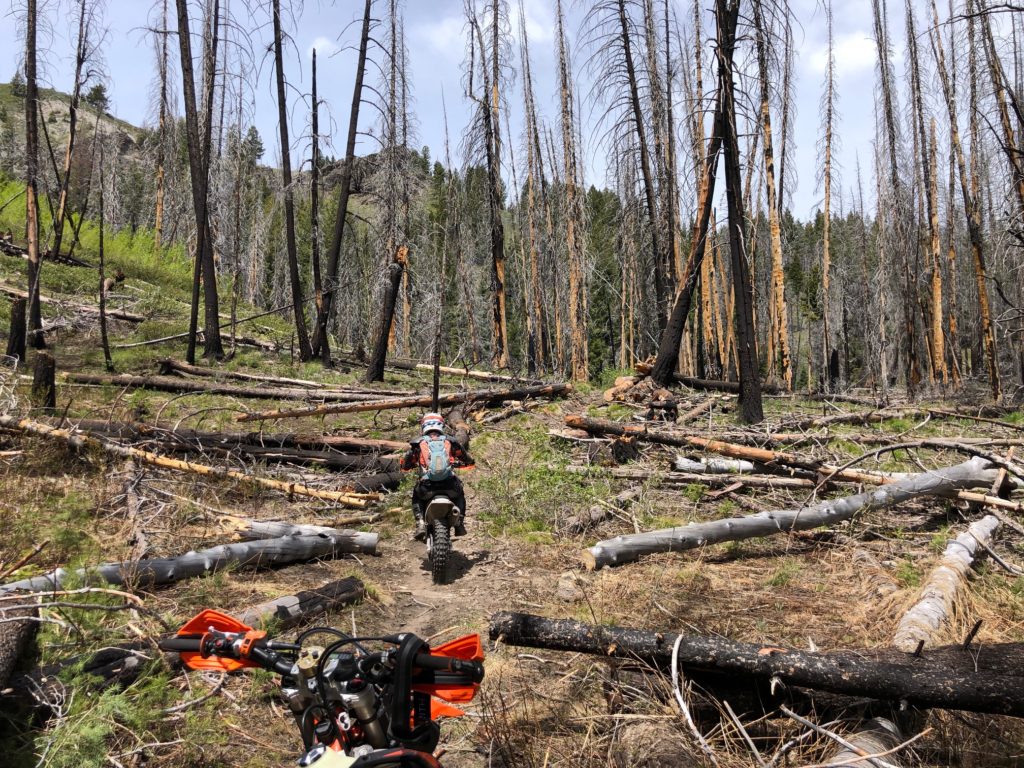 Winter storms bring down a lot of trees, so each spring we clear the trails. As the season progresses, more trees will be coming down.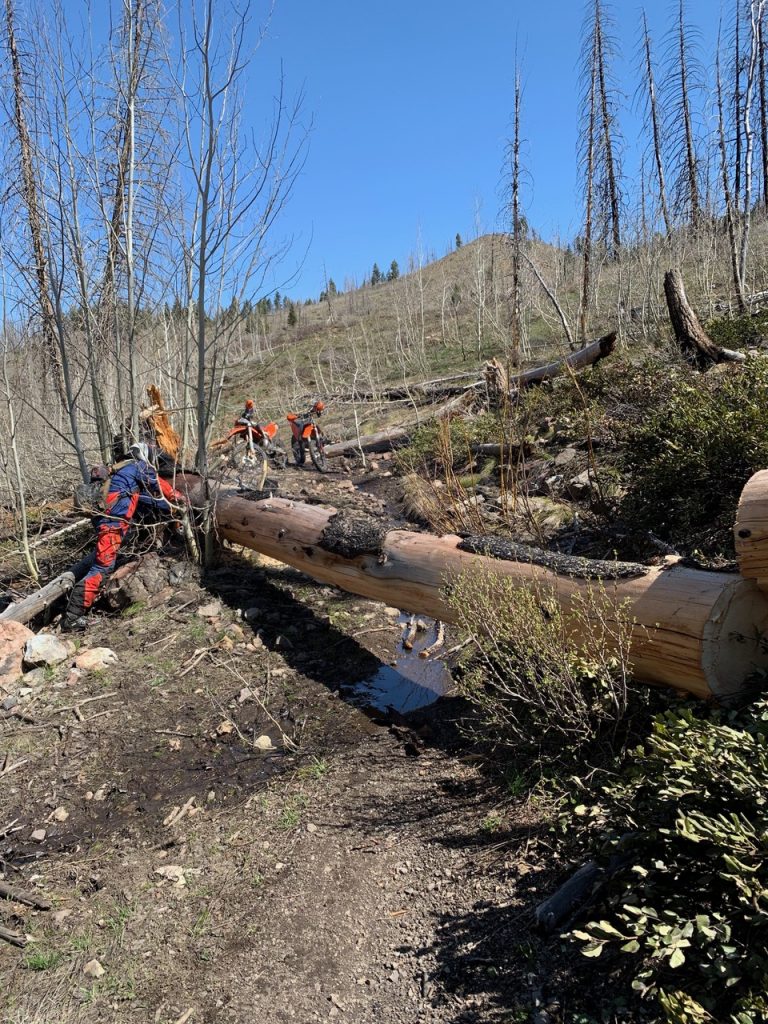 Here in the Wood River Valley we are fortunate to have volunteers and professional trail crews taking care of such things. Motorcyclists with the Wood River Trails Coalition have been busy working in the Greenhorn and Deer Creek drainages, and Justin Blackstead with the Ketchum Ranger District has been hard at it too. His trail-crew members begin returning to work this week.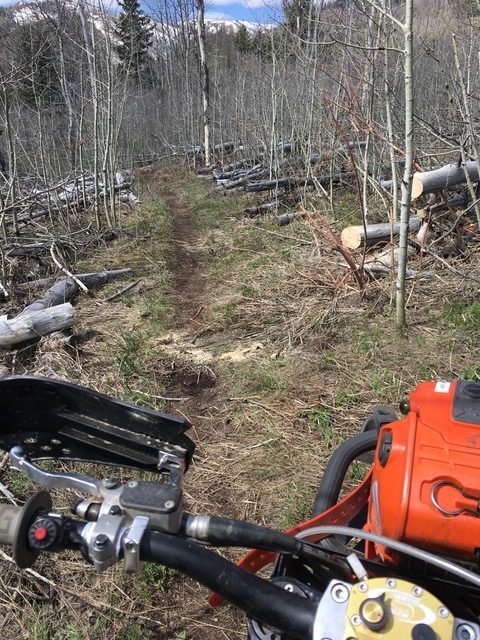 Keep in mind that many area trails are not cut-out yet, and that higher trails remain snow bound. Turn around when you get to muddy conditions or if your passing will cause lasting damage. Thanks for helping keep the trails in good shape.