Hi everyone, here is a Blaine County Recreation District trail update for Friday, September 29, 2023: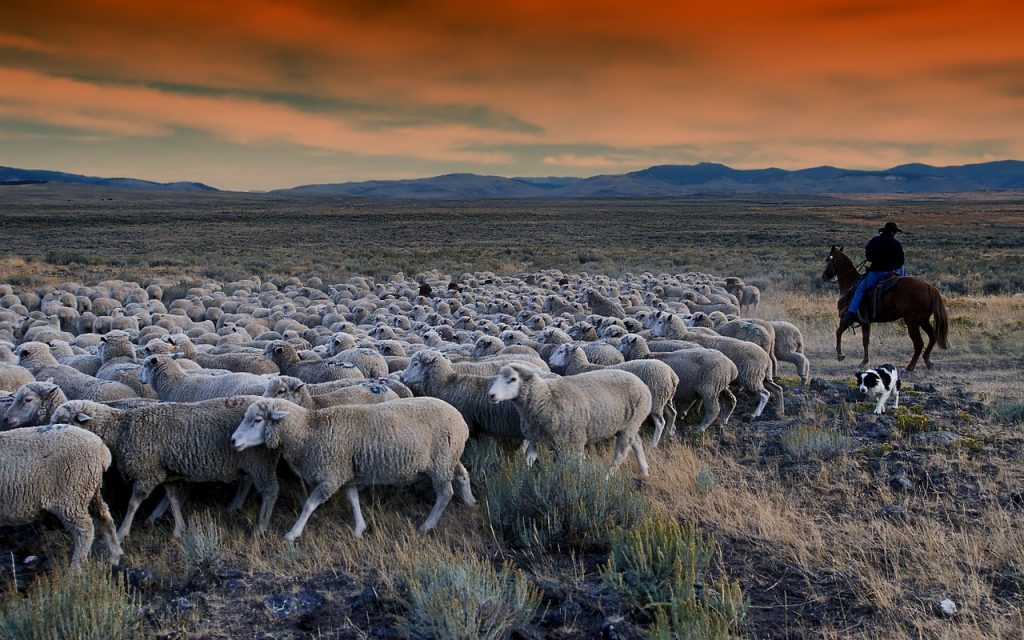 Sheep
Range staff with the Sawtooth National Forest, Ketchum Ranger District report:
– Warm Springs band is in Thompson Creek, headed towards Rooks Creek.
– East Fork band is on private land and are expected to exit the forest on 9/30. (Editor's note: This band was last reported to be in Hook Draw, near the north end of Cove Creek Road.)
– Cove Creek band is by the Big Witch Corrals and headed off the forest on 9/29 or 9/30. (Editor's note: On the BCRD Summer TraiLink site, the sheep symbol for this band is associated with The Narrows Trail.)
– Flat Top band A is next to Corral Creek and high up Long Gulch.
– Flat Top band B is around Bear Gulch.
– Flat Top band C is in Fisher Canyon and starting to head off the forest.
KRD range staff added this info: As we are coming to a close on the grazing season, the bands left on the forest will be the Warm Springs Band as well as a couple of Flat Top Bands (Bands A,B,C above). Band A is going to be participating in the sheep dog trials for the Trailing of the Sheep Festival and they will be headed down by way of Corral Creek to Uncle Johns Gulch to either Bear or Milligan and off the forest on 10/2.
(Editor's note: A flock of sheep may be on private land near the mouth of Democrat Gulch Road.)
Wolftone-Curran Trail #160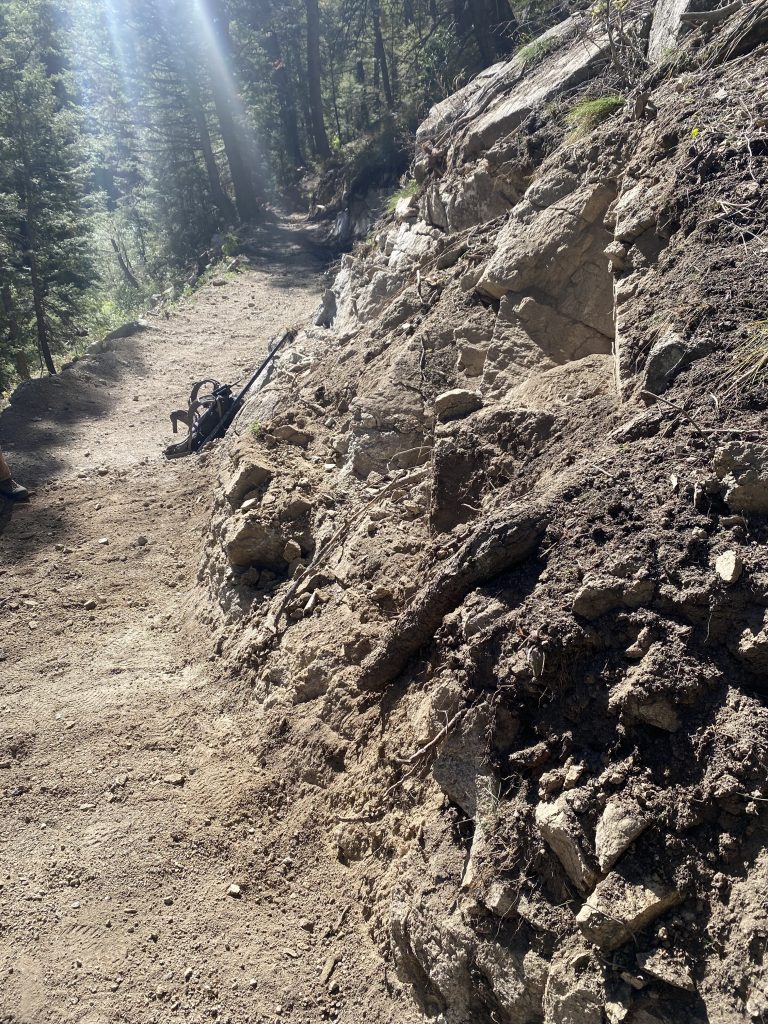 The Wolftone-Curran Trail #160 is open in Deer Creek. Over the weekend, John Reagle cut-out the Curran trees, and the KRD performed heavy maintenance on the Wolftone side of the trail on Tuesday. The KRD removed a rock protrusion from a newly rerouted section of the Wolftone Trail.

BLM Trail Construction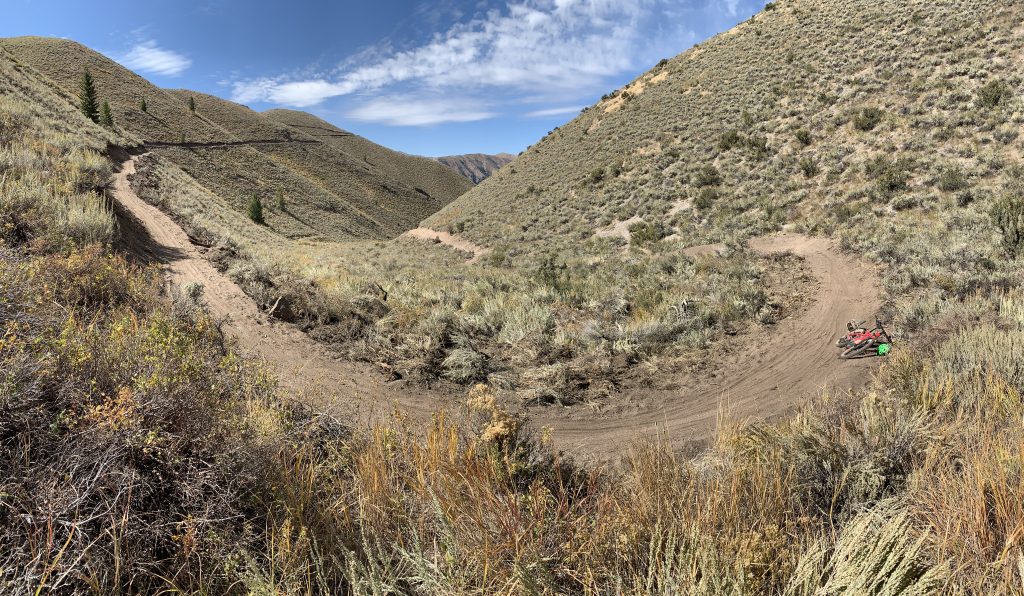 Progress is being made by the BLM and its partners on the construction of new trails in Hailey and Bellevue. The 3.5-mile trail connecting Hailey's Toe of the Hill Trail to the BCRD's Quigley Canyon trails is roughed-in. Two mini-excavator operators are presently working on the trail's tread and backslope. They are also fine tuning the trail's turns and drains.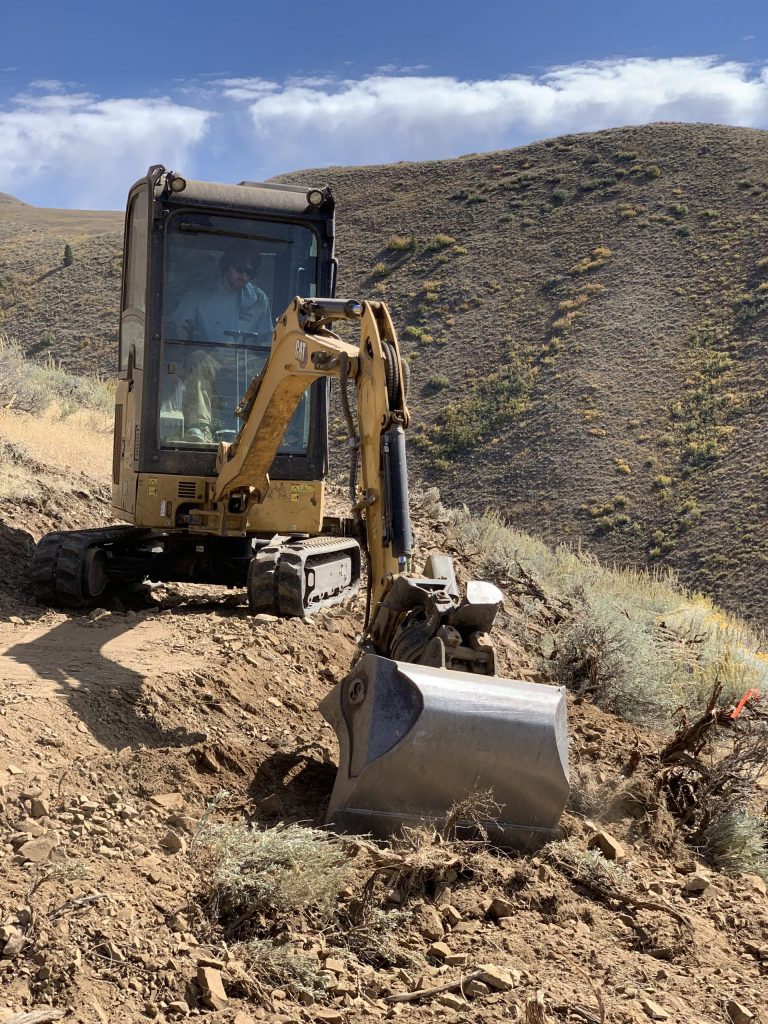 The trail is closed while it is under construction. Please stay away from active work zones to avoid falling rocks and to allow the crews to work without stopping for passersby.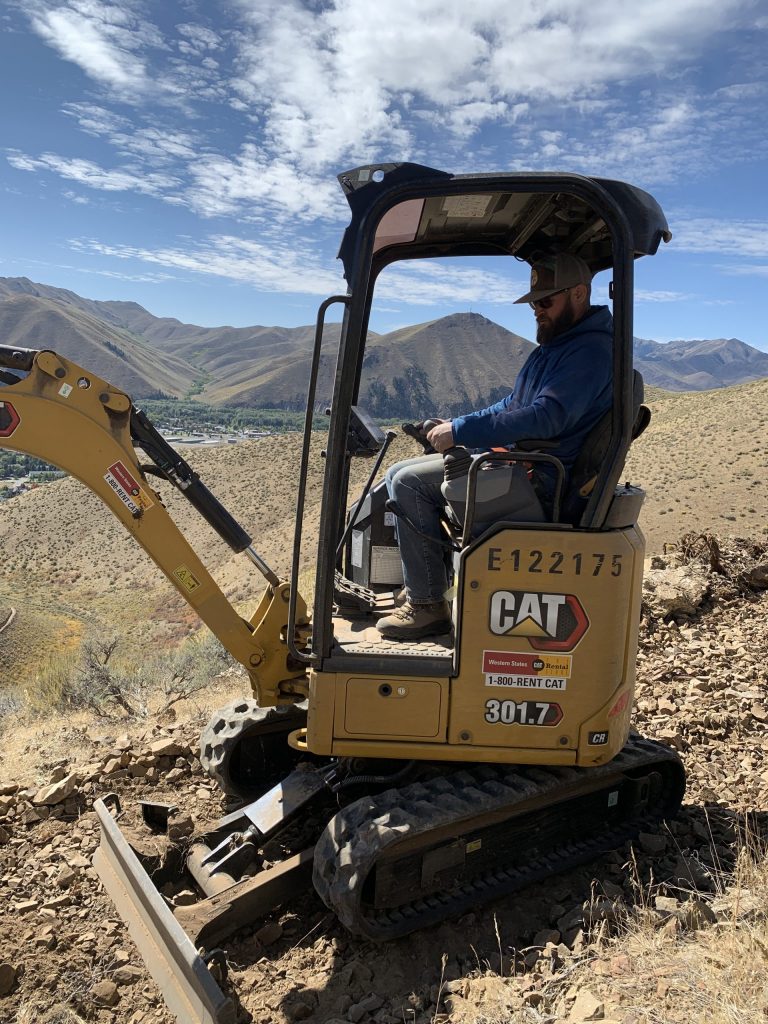 In addition to the Hailey project, the BLM is in the process of building a 1.8-mile trail and a 0.4-mile trail on the north side of Slaughterhouse Canyon in Bellevue. The trails are closed while under construction. They are roughed-in and awaiting completion by the crews who are now finishing the Hailey trail.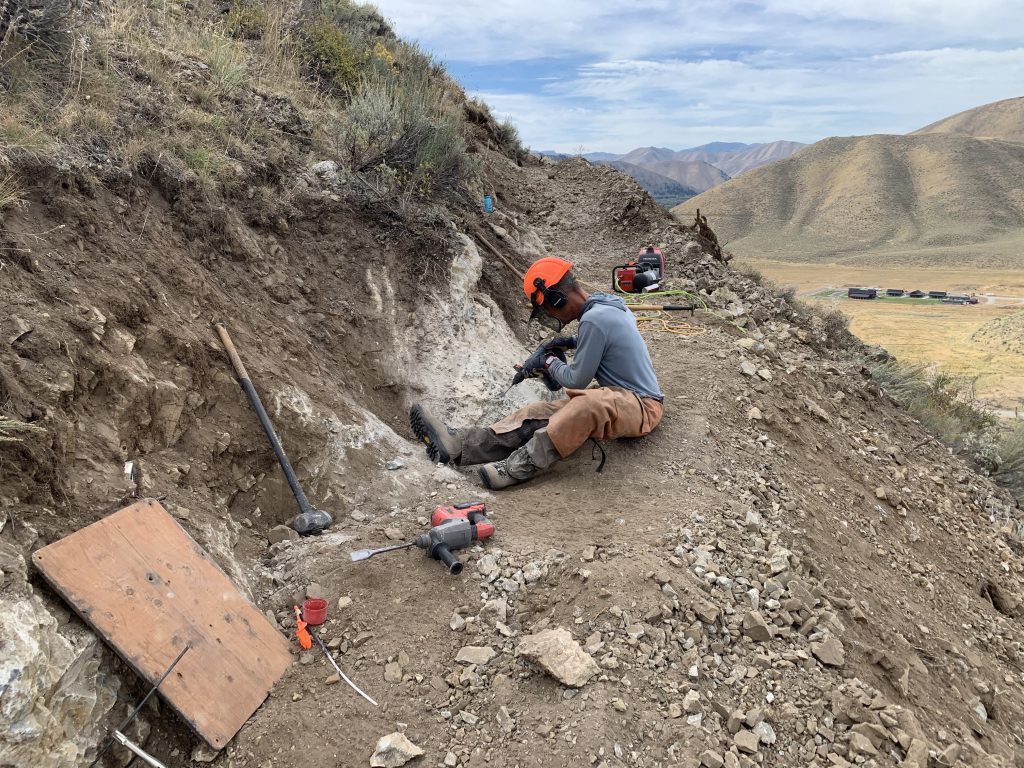 WRTC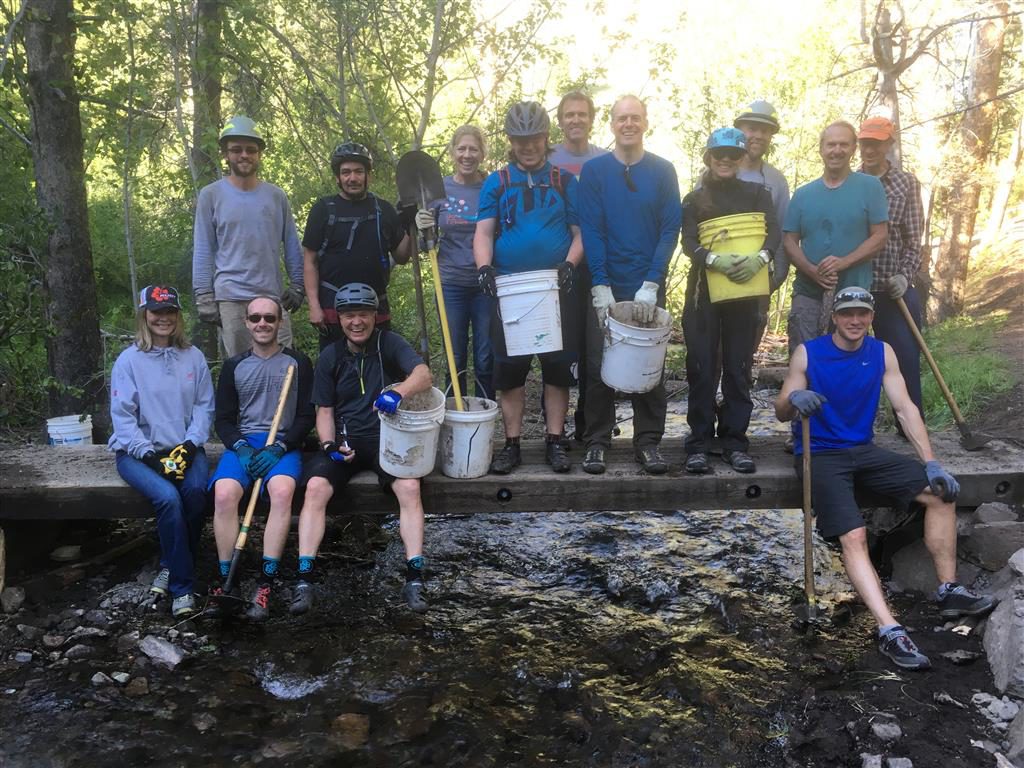 One of the things the Wood River Trails Coalition does is host volunteer trail maintenance work parties on the local trails. Want to get involved as a trail volunteer? Join the WRTC at its next work party this Tuesday, October 3 in Bellevue's Slaughterhouse Canyon. They will be doing light work cutting back plants that are encroaching on the BLM's Belle, Vue, and Muldoon Connector trails. For more info visit the group's volunteer page.

BCRD Trail Crew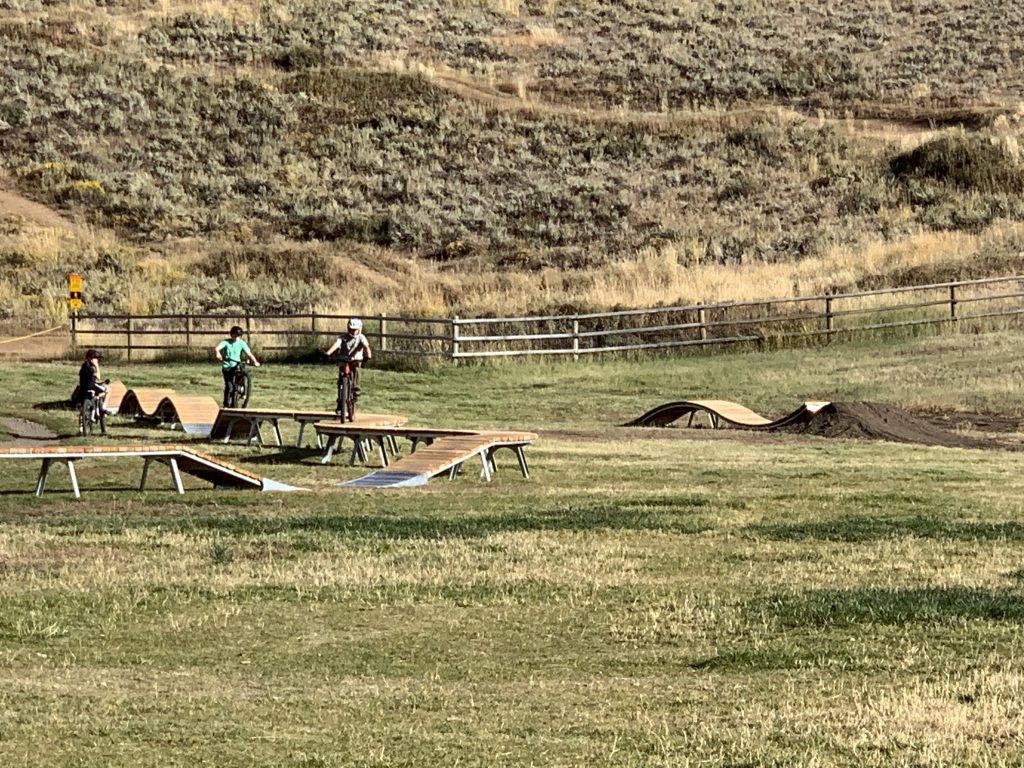 Our BCRD Trail Crew, in collaboration with outstanding local non-governmental organizations and governmental agencies, continue to work tirelessly to enrich the Wood River Valley.
This week at the BCRD Quigley Trails Park, we've introduced exciting yet lower-risk bicycle practice features. These include elevated wooden ramps designed for a dynamic ride as well as a small wooden jump-ramp leading to a dirt landing area.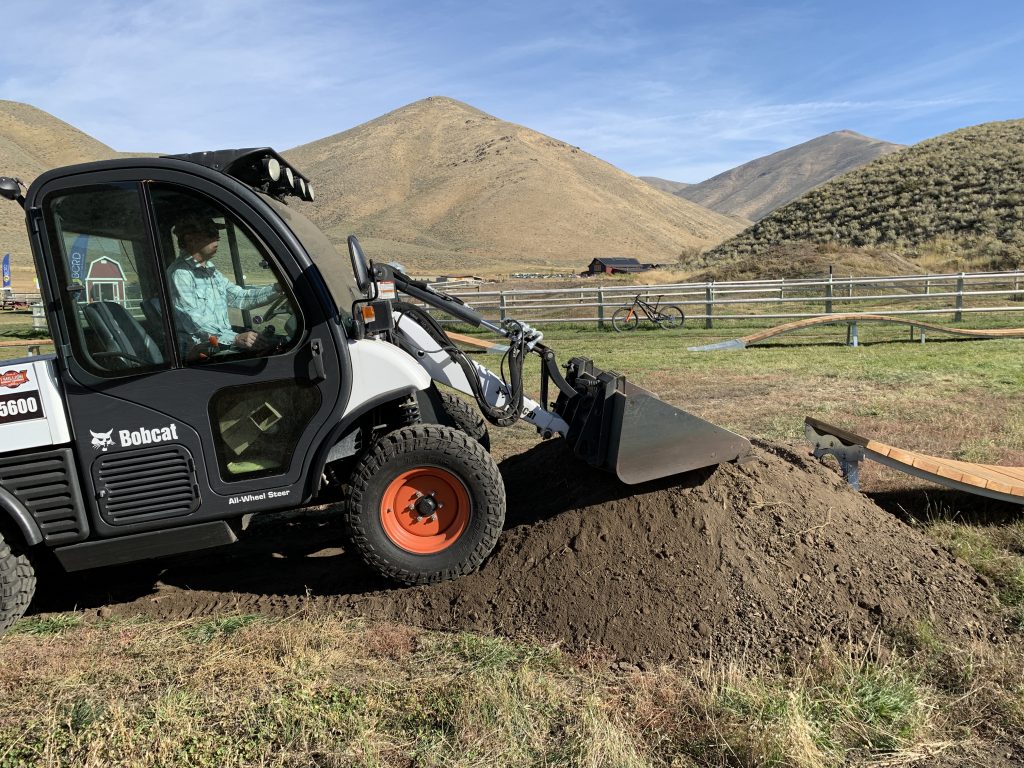 Under the exceptional leadership of our BCRD Executive Director, Mark Davidson, and with the unwavering support of the BCRD Board of Directors, our trails team, consisting of Eric Rector, Janelle Conners, Eric Coury, Eric Thurmond, Shane Connally, David Coleman, and myself, Chris Leman, play a crucial role in shaping, building, and maintaining trails and recreational facilities across the valley. Ross Coleman, our talented mechanic, is the unsung hero who keeps us rolling efficiently.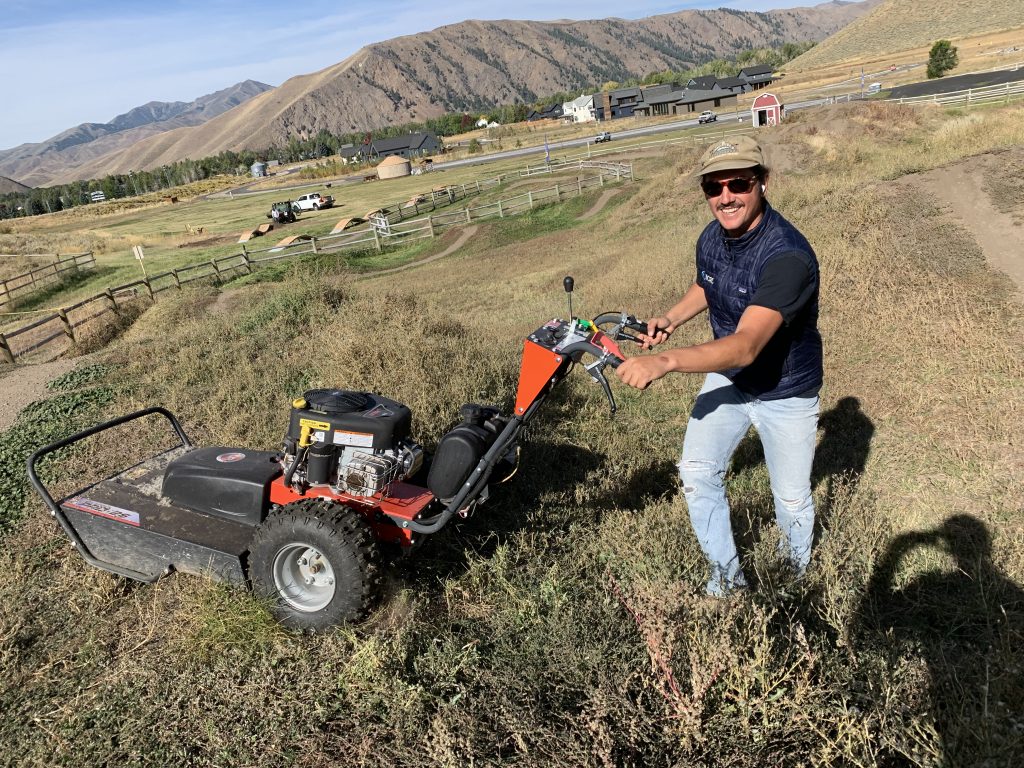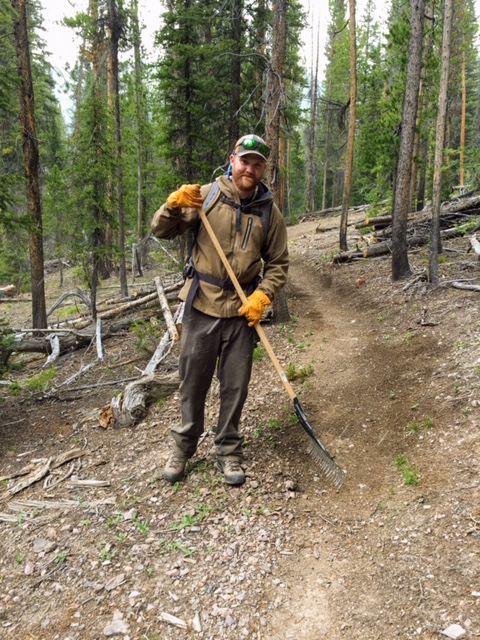 We take pride in our role as stewards of the Wood River Valley's treasures, ensuring your outdoor adventures remain accessible and enjoyable. Thank you for letting us be part of this incredible journey. Together with our esteemed partners and the dedication of our entire team, we'll continue to keep the Wood River Valley a haven for all outdoor enthusiasts.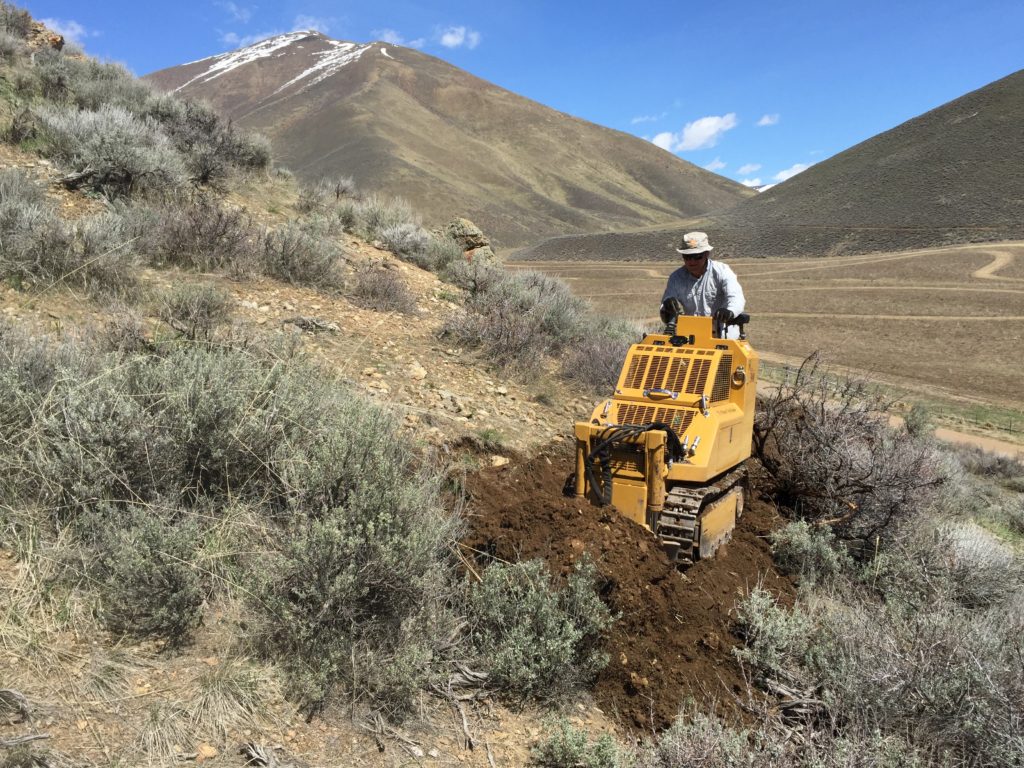 That's all I know for now for now.
Best, Chris
Chris Leman
Wood River Valley Trail Coordinator
Blaine County Recreation District
1050 Fox Acres Rd.
Hailey, Idaho, 83333