Hi everyone, here is a Blaine County Recreation District trail update for Friday, September 15, 2023.
BCRD Pump Track Challenge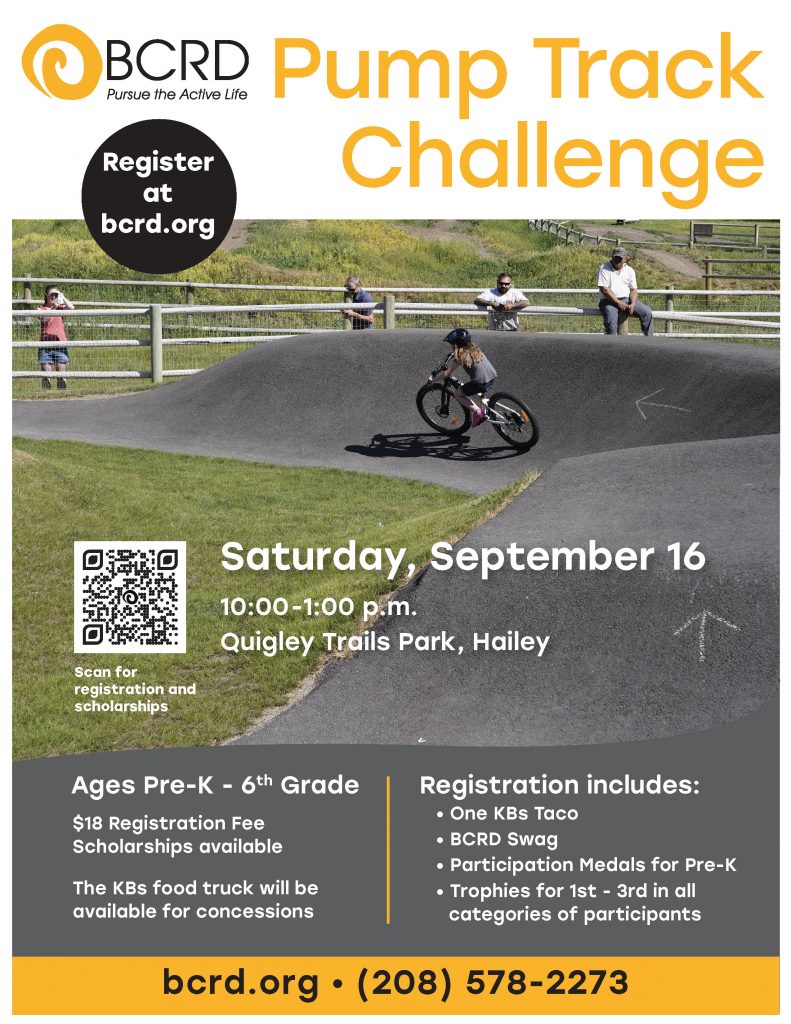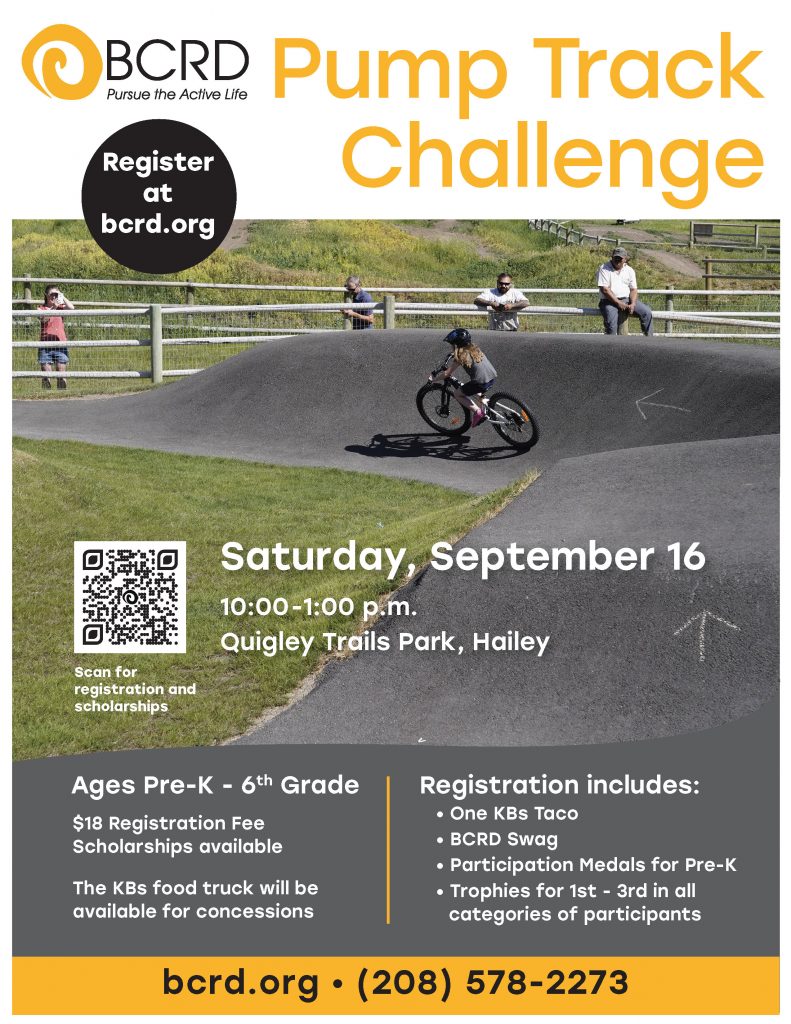 The 3rd annual BCRD 2023 Pump Track Challenge is tomorrow, Saturday, September 16th, from 10:00 am to 1:00 pm at the BCRD Quigley Trails Park in Hailey. This event welcomes participants from Pre-K to 6th grade. Younger riders will ride on the dirt pump track, while 1st to 6th graders will race on the paved track. The cost is $18, and scholarships are available. Visit the BCRD web site to register.

Galena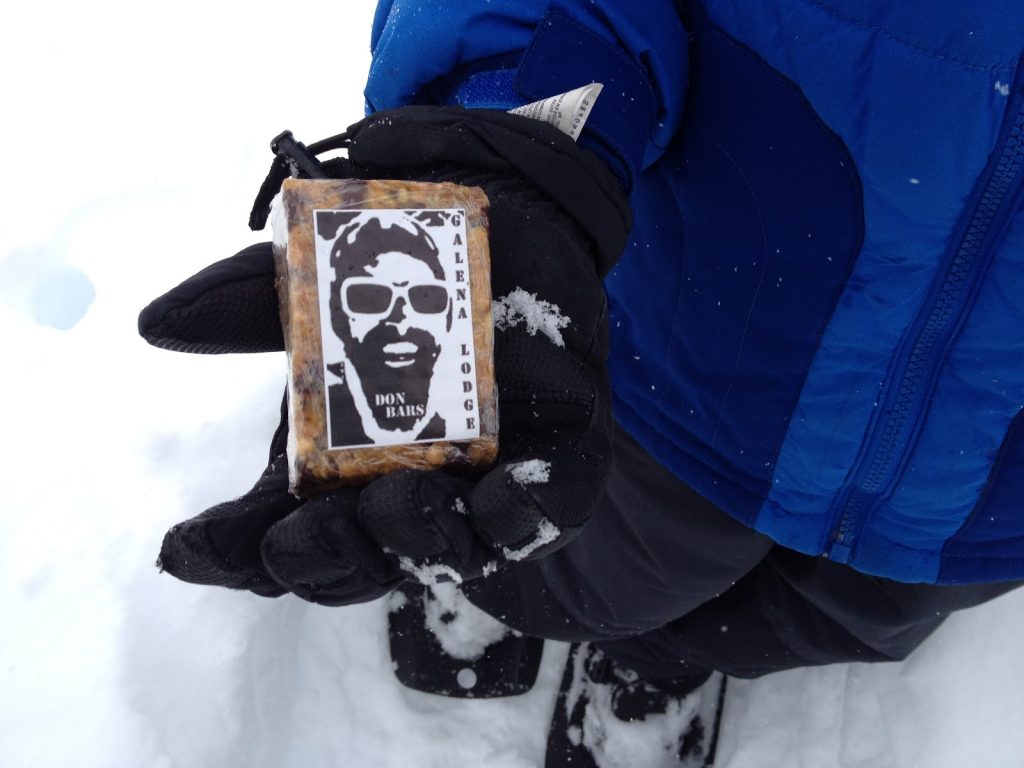 Galena Lodge is open through Sunday. The lodge reopens for the winter season on November 17.

WRT sealing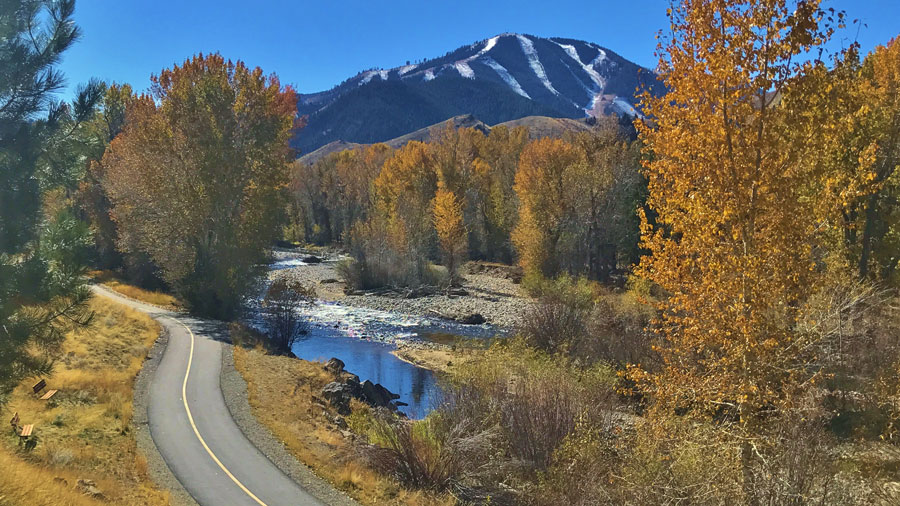 Wood River Trail seal coat maintenance will take place starting Monday, September 18th and run through Friday, September 22. From Gannett Road in Bellevue to Fox Acres Road in Hailey, the Wood River Trail will be closed during the seal coating process. Alternative routes may not be suitable for bikes, skates, bike trailers, dogs, or nighttime travel. During the application and drying process, it is important that trail users respect the closure and stay off the new surface. Wet seal coating material will ruin shoes, clothes, and equipment. Using the trail before it is fully cured will damage the trail surface.

Trail volunteers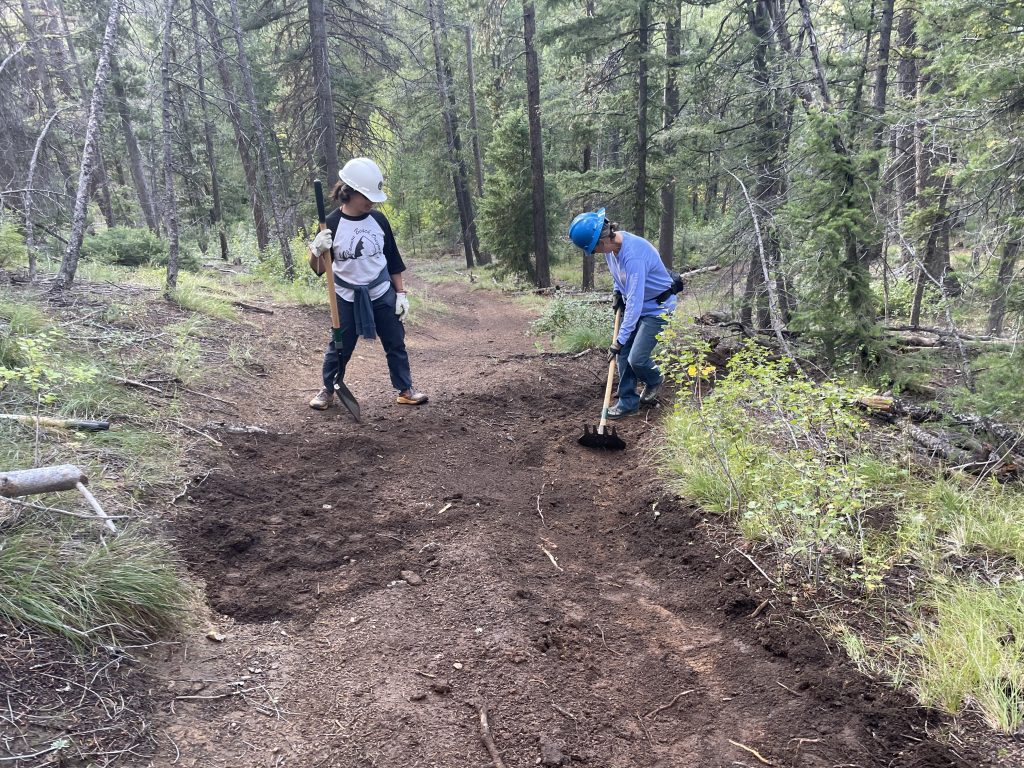 All summer long, the Wood River Trails Coalition hosts volunteer trail maintenance work parties on the local trails. Tuesday night, Miles Eyre, WRTC Field & Logistics Coordinator, led 9 volunteers on the maintenance of Easley Hot Springs Trail/Curly's. They brushed back encroaching plants for 1/2 mile, cleaned-out and improved 11 drains, and maintained 2 climbing-turns.
WRTC board member Allison Kinsler recently cut-out 11 trees on Alden Gulch Trail. She ran out of chainsaw fuel when she was part way through #12. The remaining tree is just above the rock drop.

Staff and volunteers with the Sawtooth Society have been busy performing trail maintenance. On the trails north of the SNRA Headquarters and Visitors Center, out North Fork Canyon Road, staff cleared Amber Gulch and North Fork Big Wood River trails. Elsewhere, Bull Moose Trail was cleared with volunteers from Idaho Rocky Mountain Ranch. Sawtooth Society staff also cleared the downed trees off of the SNRA's Mays Creek and Champion Creek trails. They also installed wood cribbing on sections of the upper Titus Lake Trail.

Sheep
– West of Hailey, a band of sheep is on private land near the mouth of Democrat Gulch.
– West of Ketchum, out Warm Springs, a flock is in Barr Gulch.
– Northeast of Sun Valley, a band is up Corral Creek and moving toward Long Gulch.
– Sheep are out East Fork Road and above Triumph in the Courier Gulch/Milligan Gulch area.
– Also out East Fork Road, a band is at the head of East Fork; near the mines. This is about 3.5 miles above Federal Gulch Campground and the low end of Federal Gulch Trail.
– In Cove Creek, a band is moving from the corrals at Big Witch Creek to The Narrows.
– Near the far, east end of Quigley Canyon Road, a band is in Porcupine Creek.
Sheep guard dogs take their work seriously. Try to avoid areas with sheep if you are traveling with pets. For recommended best practices for interacting with bands of sheep and guard dogs visit the Trail Alerts section of the BCRD Summer TraiLink site.
Trail construction update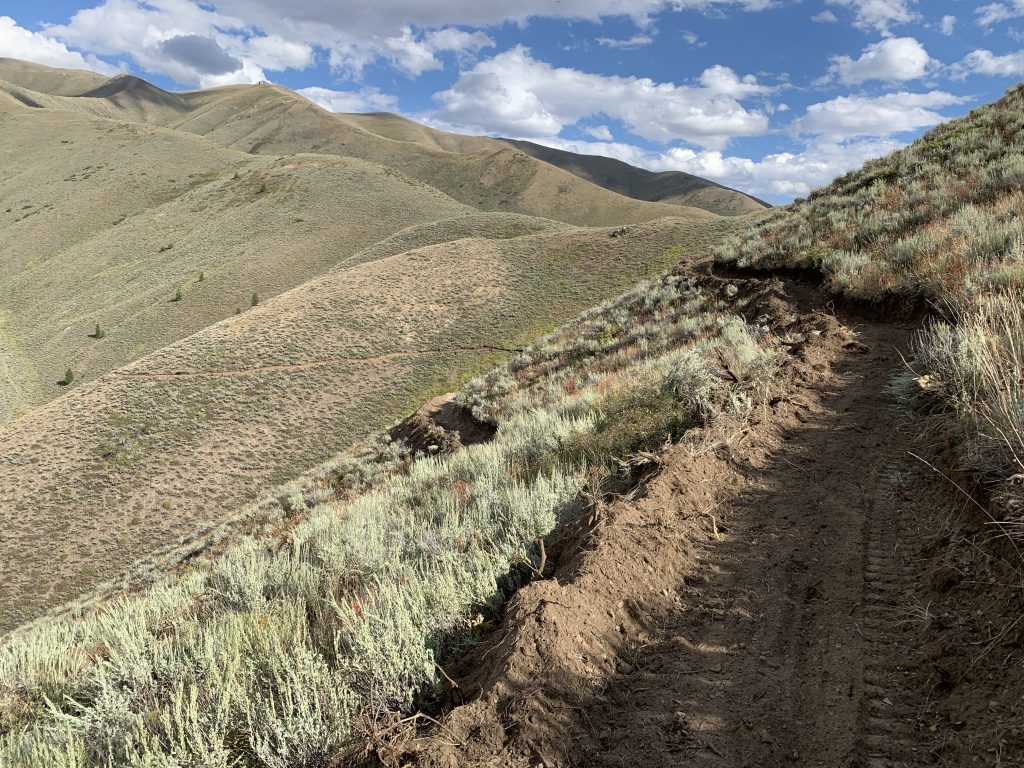 The BLM is currently undertaking the construction of a trail that will connect Hailey's Toe of the Hill Trail to the existing trail network in Quigley Canyon, which was previously developed by the BCRD. To ensure the safety of both construction workers and the public, we kindly request that everyone refrains from entering the construction area. This cooperation will not only reduce the risk of accidents but also enhance the efficiency of our construction efforts.
Our construction activities primarily take place on steep hillsides, where the potential for rolling rocks poses a significant hazard. The presence of individuals passing through the area can disrupt our work and potentially lead to work stoppages. Therefore, we urge everyone to respect our request and refrain from entering the construction zone until the trails are completed and officially open for public use.
While there is still much work to be done before the trail can be opened to the public, BLM Recreation Manager John Kurtz remains optimistic about our progress. We are aiming to have at least a portion of the trail accessible by late fall. Your cooperation and patience are greatly appreciated as we work diligently to create a safe and enjoyable trail for outdoor enthusiasts.
Best, Chris
Wood River Valley Trail Coordinator
Blaine County Recreation District
1050 Fox Acres Rd.