We had a big winter and snow is holding on most of the trails in the Wood River Valley. Things were drying out, and by Wednesday, May 3, it was looking like a few trails would be opening soon. That idea was squashed by Thursday, when the weather flipped from sunny and warm, to cold and wet.
Below are suggestions for outings that will need some time to dry out before people try to ply them. At present, paved routes, and perhaps some select non-muddy gravel roads may be the best options for local walks, runs, and rides.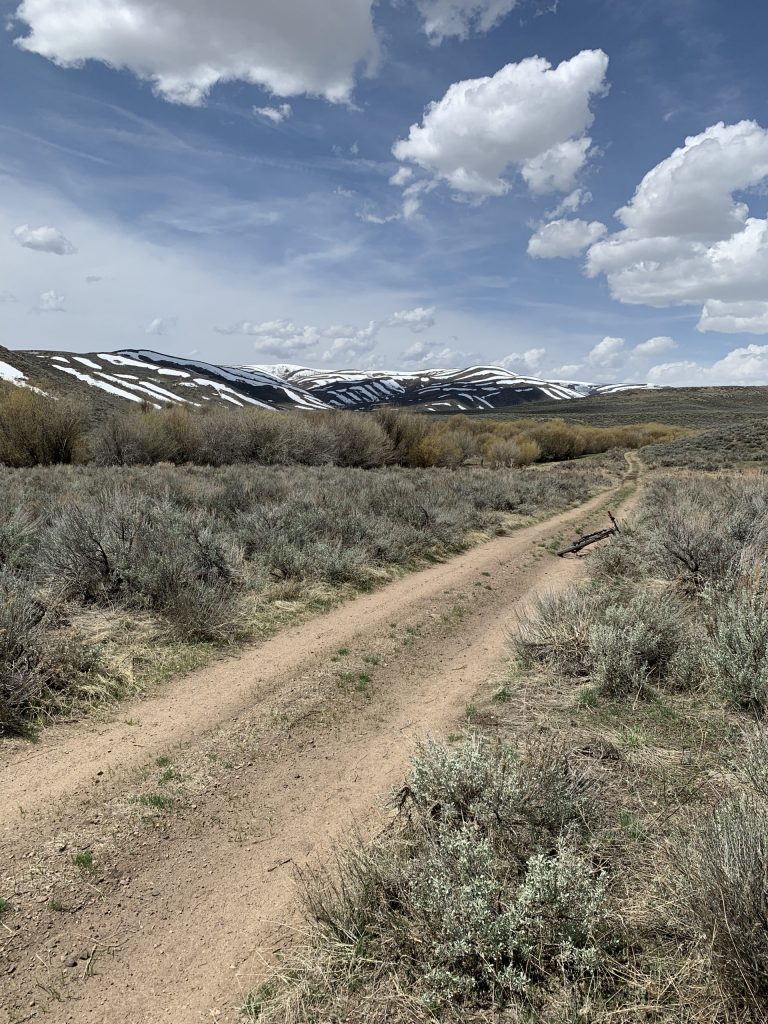 The paved Wood River Trail and other connecting paved pathways in the valley are excellent options. The gravel Quiqley Canyon Road is also a good option, as is the single-track Toe of the Hill Trail in Hailey.
Ketchum/Sun Valley Area: Trail Creek Road is starting to melt, allowing for longer dog walks. While people have begun hiking on the Sun Valley White Cloud Trails, it's still too early in my opinion. Much of the system still has snow or is wet and muddy.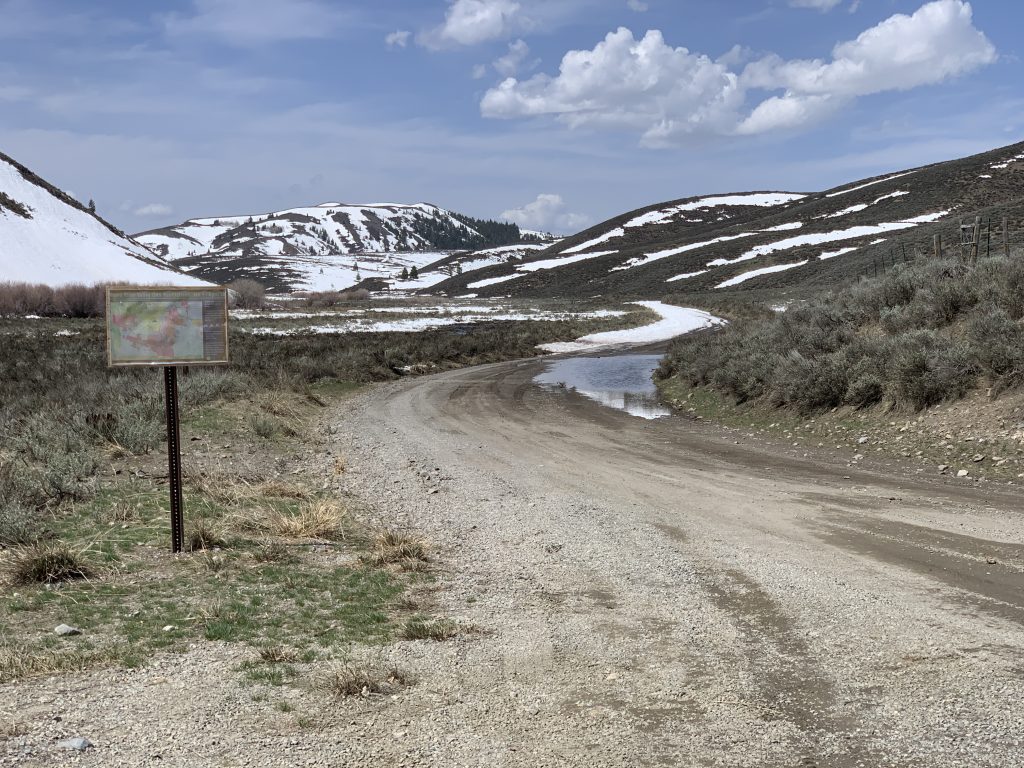 Out Croy: Democrat Gulch Road is melted out past Lambs Gulch, while Colorado Gulch Road is approachable for an out-and-back from Croy Creek Road. The "My Dog" section of Two Dog Trail at the BLM Croy Trailhead was dry, but wet conditions were present low on the Bullion Connector Trail, blocking access to the "My Dog" section. Bullion Gulch Road is usable up to its connection with Two Dog Trail. The Bullion Gulch Connector Trail is suitable for an out-and-back from Bullion Gulch Road. Hidden Valley Trail still has snow at Bullion Gulch Road, so it is not recommended for use.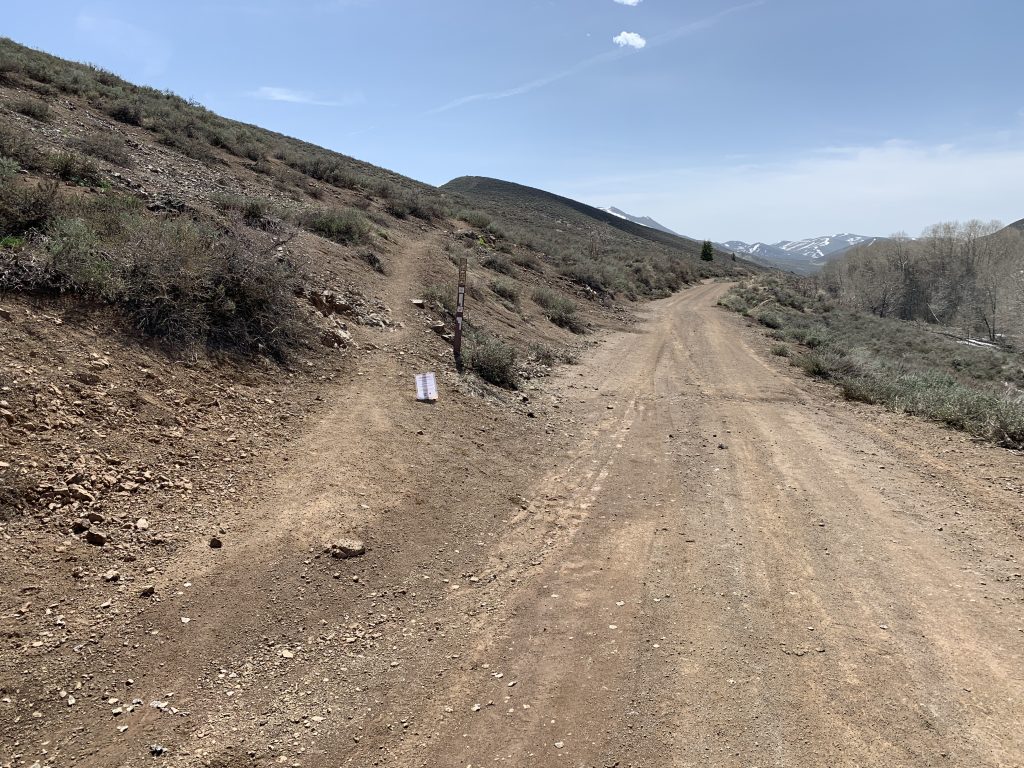 Bellevue and South: Slaughterhouse and Muldoon Canyon roads are snow-free for several miles, while the BLM single-track trails at the mouth of Slaughterhouse are melting out quickly, with some deeper drifts in shadier areas.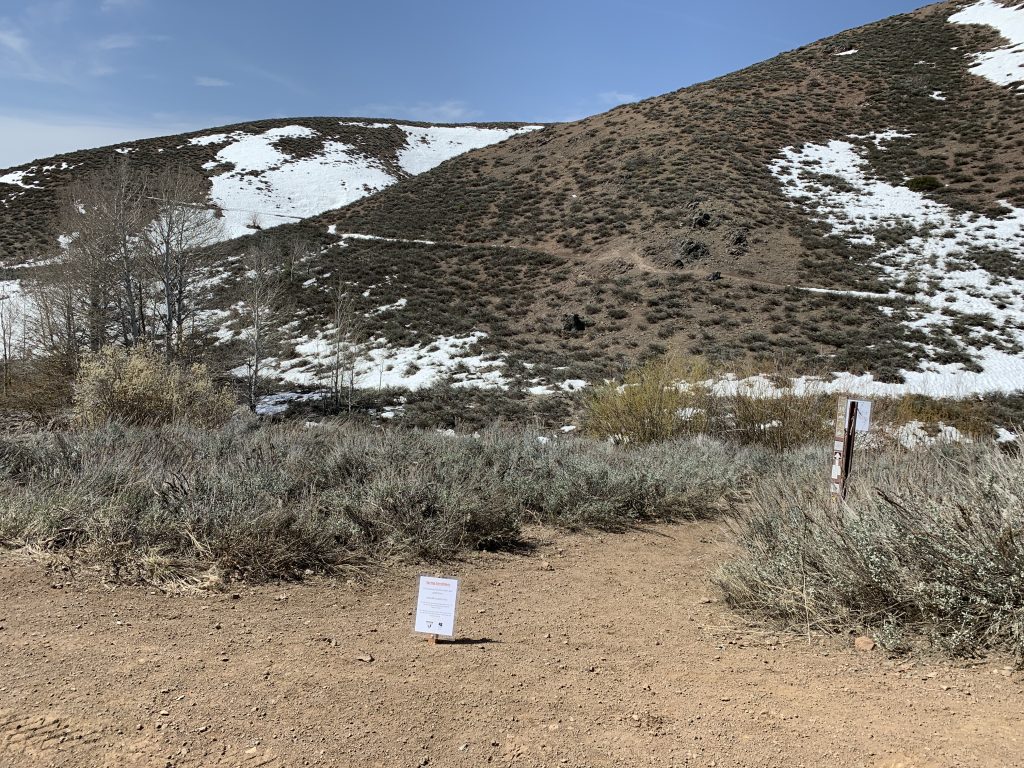 Other places to hike or ride: For dirt or gravel routes, check out the City of Hailey's "Travels on Gravel" map, which features 12 suggested routes with photos and descriptions. Paper copies of the brochure are available at local bike shops and sporting goods stores. You can also try exploring the miles of desert roads near Magic Reservoir, Carey, and Richfield or visit Auger Falls or Indian Spring trails in Twin Falls.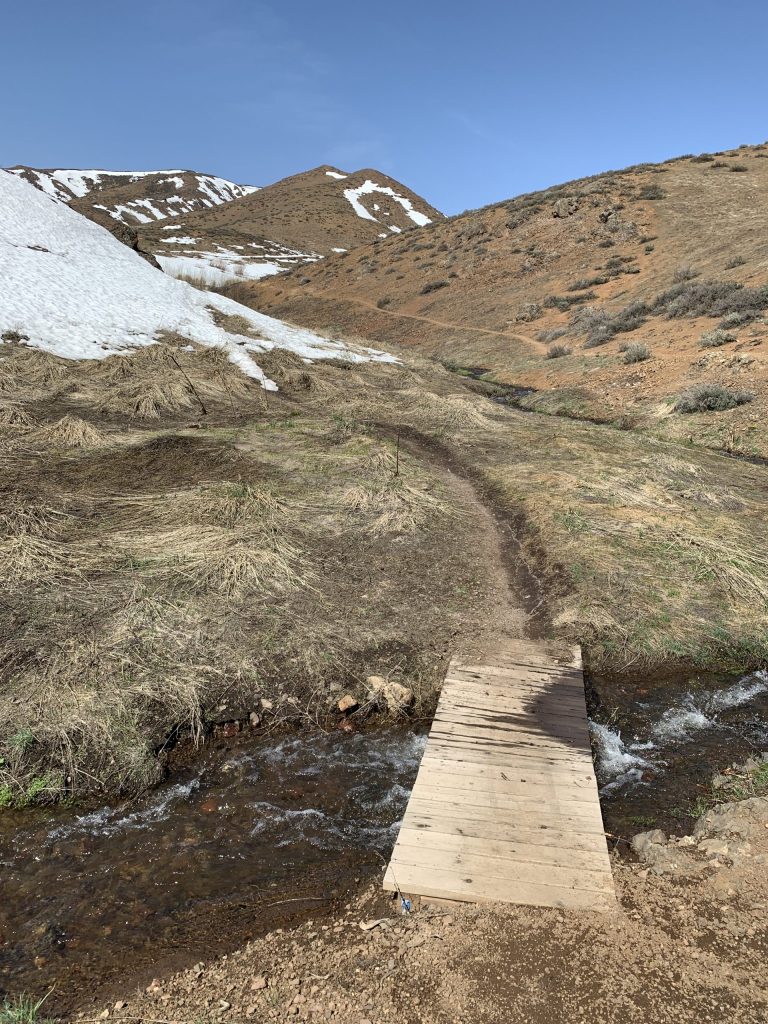 Remember to avoid muddy trails and turn around if you are leaving a muddy track. Do not go wide and around wet or snowy areas, as doing so tramples trail side plants. Let's not widen our narrow trails; we need to keep them in good condition.