Galena Lodge opens its doors for the season on Saturday June 11th celebrating the 14th annual Galena and the Trails Summer BBQ. Head up early to enjoy the Lodge and the new trails! Maps are available at the lodge and at area sporting goods stores. Galena Lodge is offering free moutain bike tours of the new trails at 11 and 1; some mountain bike experience is necessary and bikes are available to rent.
A BBQ lunch will be served from 11 to 2. Come up and enjoy the celebration with great friends, delicious food and beautiful surroundings! The cost of lunch is $20 for adults and includes a fantastic barbecue prepared by chef Don, beverages and homemade dessert. Kids 4 years and up eat for $10 and those under 4 are free.
Proceeds from the event help to fund the annual operating costs of Galena Lodge. Galena receives no tax dollars for its operation, so private donations are critical to ensuring the future of this beloved place. Thanks to the community effort to save the Lodge over 20 years ago, Galena Lodge is now visited by thousands of locals and visitors each year who cherish its rustic charm, delicious food, recreational opportunities and picturesque setting.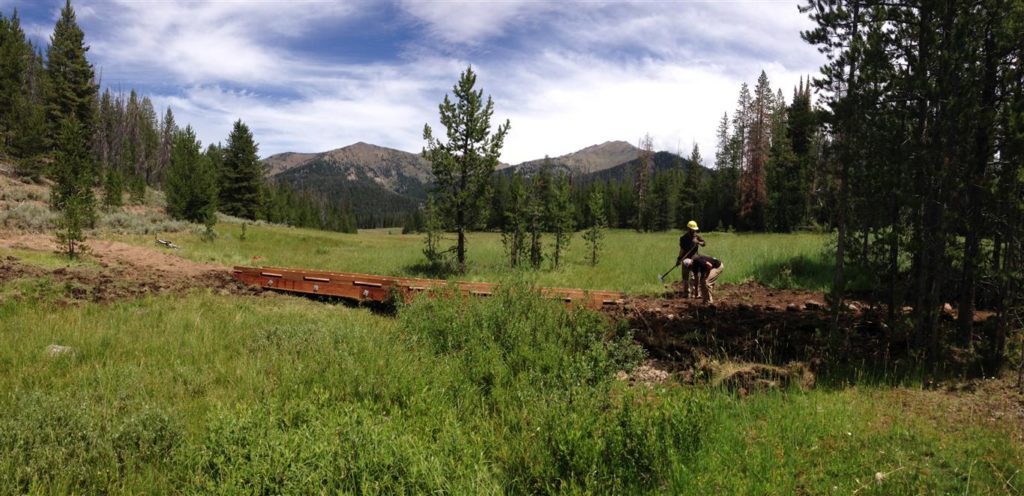 This summer is the 3rd and final year of the 3-phase, 3-year Galena Summer Trails project. A partnership between the Sawtooth National Recreation Area and the Blaine County Recreation District to build a 47-mile stacked loop trail system surrounding Galena Lodge. The trails are designed in a loop system with the Lodge at its core. Beginner terrain is closest to the Lodge, while the more advanced terrain is farther out. The Trails are amazing and there's something for all levels of hikers, bikers and equestrians!
All summer long the restaurant will be open for lunch Mondays thru Fridays from 11:30 to 3:30, for brunch on Saturdays and Sundays from 9:30 to 3:30 and on Thursday nights for wagon ride barbecues.
Visit bcrd.org or galenalodge.com for details.